On this page you will find Halloween related games including unscramblers, word find, flash games, and a list of Halloween video games!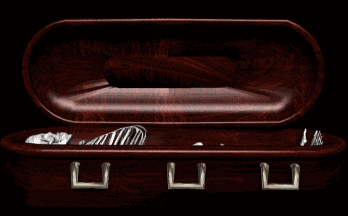 How many words can you make out of:
The Great Pumpkin

Unscramble:
1. CKALB ATC
2. OORCTEB
3. HTCIW
4. ACNYD
5. EEKSOTLN
6. NMROSET
7. TNUAHDE SHUED
8. HGSOT
Costume Unscrambler:
1. HGSOT
2. CWIHT
3. WLOCN
4. OOCWYB
5. MMMYU
6. PAMVRIE
7. NIDNIA
8. RTIAEP
9. VLEID
10. EAGLN

Word Find:
Look forward, Backward, Vertically, or Diagonally
MMBVAMPTOMWTZMM
GEAONEEWOLLAHUN
OCTOBERNAACTMMJ
BJITCHYKCEEMTMA
LAGHOSTEKRYDNAC
ICEMIPRINCESSBK
NSTOTVAMPIRERYO
ACZTAAPOCTOMNYL
YAQCCXNIKPMUPRA
TRICKORTREATQEN
TEEACNELLAHSDTT
TCEHAUNTEDHOUSE
ZRYDLXYCQDCCNNR
QOARBXSSKELETON
KWITCHNIKSLUPMM
Words: Bat, Black Cat, Candy, Costume, Ghost, Goblin, Halloween, Haunted House,
Jack O Lantern, Monster, Mummy, October, Party, Princess, Pumpkin, Scarecrow, Skeleton, Trick or Treat, Vampire, Witch

Flash Games

There is a shocking amount of free Halloween flash games on the web, I decided to share the ones I've played and enjoyed.
I'll try to get more added soon!

(Note - any advertisements you see are added by the game host, not by me. Sorry for the inconvenience!)


Halloween PC & Video Games
Ratings are by tombstones
...4 tombstones are the highest rating and 0 is lowest.
There are SO many horror games out there, but surprisingly very few that actually have a Halloween theme. I've listed the ones I could find.
Some of these games I haven't played, so they don't have ratings.
Click on the titles to purchase these games!
I know I used to have a longer list of games from the horror genre, but there are just too many to keep up with.
If you want my recommendations for great horror games, check out my new blog!



Well, that's it for now. Feel free to email me with game suggestions.